On Saturday, October 16, 2021, Mas Company, the Authorized Toyota Libya Dealer in Benghazi city received the Japanese Embassy mission's team headed by:
Mr. Masaki Amadea "Charge De Affairs", Mr. Amane Kobayashi "Second Secretary", accompanied by Mrs. Yuka Heya "United Nations Manager Project Manager for the projects supported by the Japanese government for (UNDP)" Libya. The purpose of this visit was to follow up on the achievements and progress of the Graduates recently hired by MAS Company. those who had received vocational internship training at MAS as part of the program arranged by Toyota Libya and UNDP,
subsequently MAS company has hired a number of those trainees after their completion of the internship successfully.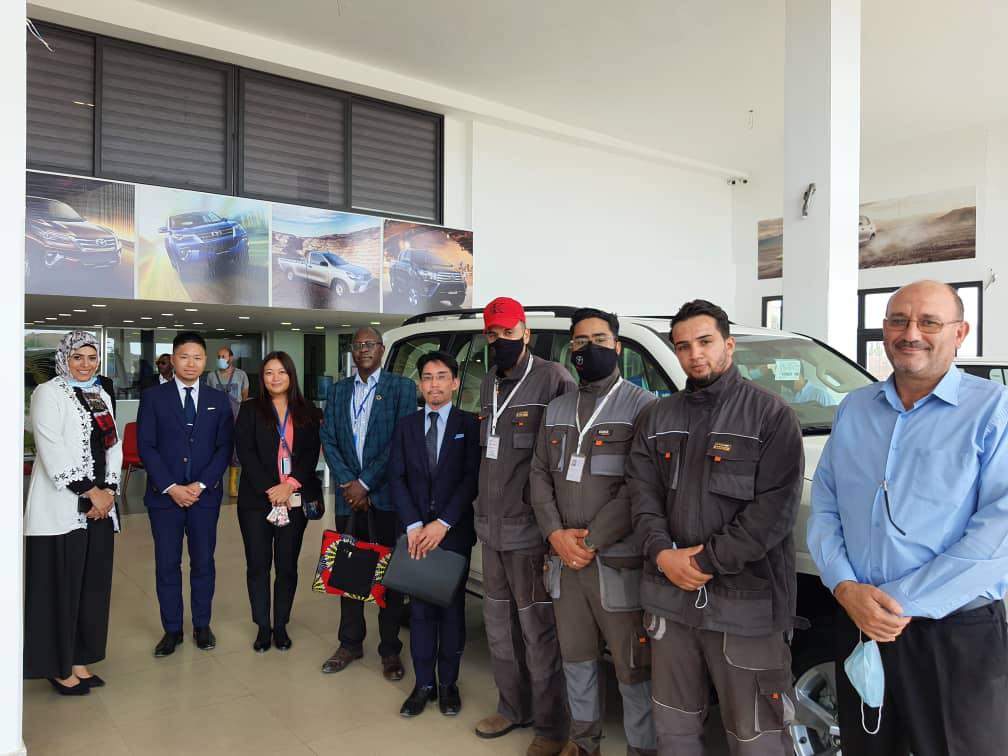 Visit of the Japanese Embassy mission to MAS company in Benghazi City
Several of these Graduates were able to reach an advanced technical position in Automotive repairs and Spare Parts warehouse management skills at MAS company.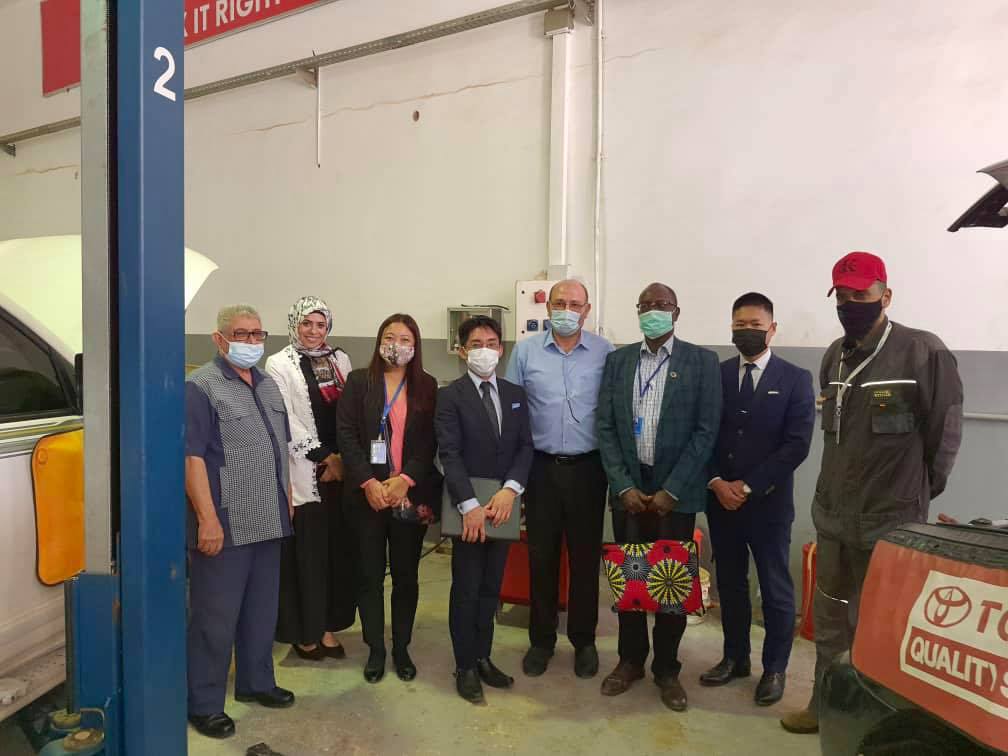 Visit of the Japanese Embassy mission to MAS company in Benghazi City
The visitors were briefed on the conditions of the trainees and witnessed firsthand the nature of their work and applications. Through talking and discussions with the trainees, the visitors were able to confirm that the training program had achieved its objectives in creating professional technicians for various Automotive fields. It's worth noting that this Mrs. Yuka Heya (UNDP), had already visited Mas Company on September 14, 2021, and that she and her accompanying team came out with a distinct impression of the successes achieved by the training program in the formation of professional cadres in the various Automotive technical fields.
The team concluded this visit by thanking Mas Company management and all its staff, wishing them success.